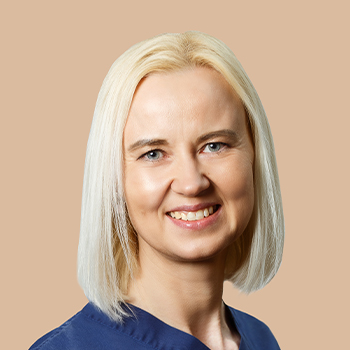 Indra Araja
As our Chief Embryologist, Ms Araja leads the Embryology Department of My Clinic Riga. She has years of experience in in vitro fertilisation. She graduated from the Department of Biology at Latvian University, specialising in molecular biology and genetics. She received the European Certification in Clinical Embryology. She participated in numerous training programmes in embryology and embryo freezing in Denmark, Australia, Italy, and Belgium. She gained professional experience in embryology labs in Latvian infertility clinics.
Education and qualifications:
Biology (Molecular Biology and Genetics) – Latvian University
Clinical Embryology Certification – ESHRE, Sweden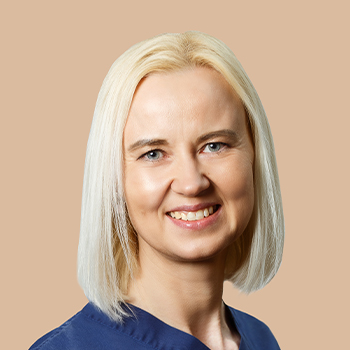 Indra Araja
She heads the My Clinic Riga embryology laboratory. She has many years of experience and skills in the field of IVF. She graduated from the University of Latvia, Faculty of Biology, specializing in molecular biology and genetics and obtained the European Clinical Embryologist Certificate.
Education and qualifications:
Biology (Molecular Biology and Genetics) – Latvian University
Clinical Embryology Certification – ESHRE, Sweden
Member of:
European Society of Human Reproduction and Embryology (ESHRE)
International Society of Fertility Preservation (ISFP)
Baltic Fertility Society
Languages:
Russian, English
Internships and training:
EGV Clinic
AVA Clinic
Embryo biopsy techniques, Copenhagen, Denmark
Ovarian tissue cryopreservation, Copenhagen, Denmark
Embryonic and induced pluripotent stem cells, Australia
Cryopette egg vitrification, Italy
Fertility maintenance, Belgium
Embryo vitrification, Denmark