Semen analysis
Semen analysis - fertility test for men
There is only one reliable fertility test for men exists - semen analysis. Labaratory analysis stands for checking general sperm parametres, morphology, which is size and shape of semen. At My Clinic Riga you can undergo this procedure.
How semen analysis looks like?
Before leaving your semen sample
Man should appear at the clinic 10 minutes before scheduled time having ID or passport with him. You will be then asked to fill the required forms, regarding the test and information which are necessary to perform the test. After you complete the forms, you will be invited to a room specially designed for sperm collection.
Man gives his semen sample through masturbation to the sterile medical cup which he gets at the clinic. Clinic is equipped with intimate isolated room, where you may find magazines and video of erotic content.
Semen sample is then analyzed by diagnostic labaratory for an hour and therefore is not exposed to negative external conditions.
Patient during one day gets the result of the test, from which he can understand if his semen is within norms appointed by WHO. The results can be discussed with doctor if needed.
Which parametres particularly are being checked?
General semen analysis estimate the factors which determine male chances for natural conception with female partner.
In diagnostic labaratory we check:
total amount of sperm in semen,

sperm concentration in 1 ml of ejaculate,

life span of sperm,

motility of sperm,

agglutionation,

macroscopic parametres ( appearance, volume, viscosity, pH and luquidity),

sperm morphology.
At My Clinic Riga we also perform additional tests of sperm:
Dna fragmentation test of semen

– verifies the percentage of damaged DNA in sperm.

– checks percentage of motile sperm, which are mature and able to fertilize the egg.
Individual treatment mode
You undergoinf only those tests which you really need, without packages or hidden costs.
How to prepare for the semen test?
We recommend to keep sexual abstinence 3-5 days before the test, we recommend to keep abstinence close to normal style of life.
Do not do the semen test during the antibiotic therapy and just after.
Sperm analysis in Riga – price
W My Clinic Riga można wykonać wybrane badanie nasienia pojedynczo lub w pakiecie:
Basic semen test, including MAR test 30 EUR
HBA test of sperm 50 EUR
DNA fragmentation test of semen 55 EUR
Comprehensive sperm test (general semen analysis + DNA + HBA) 125 EUR
Please, feel free to learn more on cost of tests, consultations and procedures at our clinic.

Price list
Galery
Galery
Tests, procedures, infertility treatment, rooms and labaratories, and generally work of Klinika Bocian caught by camera.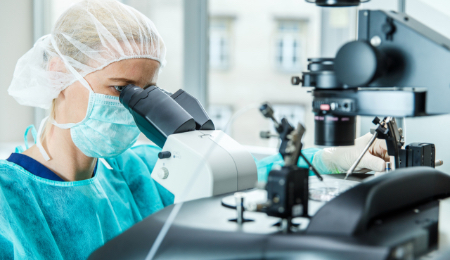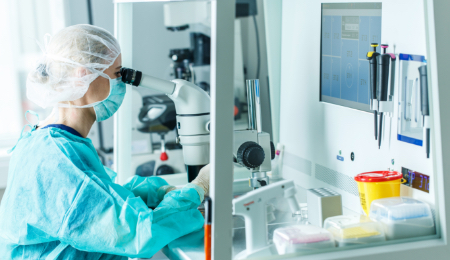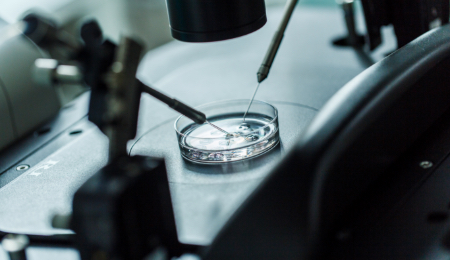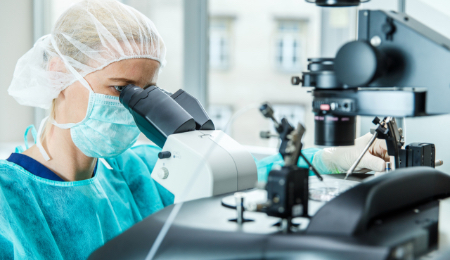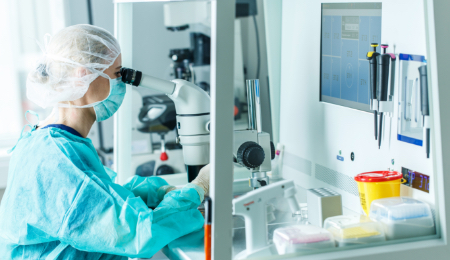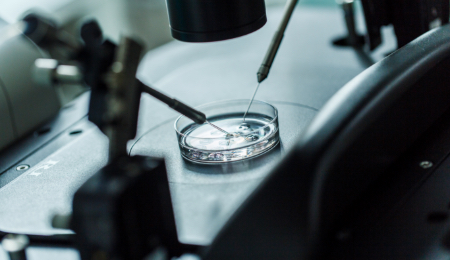 Any questions? Get in touch!
You may have questions about infertility treatment; it's completely natural. We will gladly give you more information about our consultations, screening tests and gynaecological procedures.
CONTACT MY CLINIC RIGA SPECIALISTS:
Contact our professional
+371 62 666 222
Frequently Asked Questions
Frequent questions
1

What is the perfect moment to analyze semen?

Semen test may be performed preventively by all men to test their fertility, but it should be performed especially when a couple regularly try to have a baby without any results. Load more

2

What are the right results of semen test?

According to the World Health Organisation (WHO) the right semen concentration contains at least 15 mln sperm cells in 1 ml of semen. Load more

3

Is it possible to bring the semen sample to the clinic from home?

In exceptional cases, the material may be brought to the clinic from home. The man should collect his semen into a sterile container, purchased at the pharmacy. Then it must be delivered to the clinic within 30 minutes. During this time, it is very important that the material maintains body temperature. Load more

4

Do the bad results of semen test mean infertility?

The result of semen test which is outside of normal range doesn't necessarily indicate that man is infertile. There are some semen disorders, which may affect man's fertility in some degree. Load more