Contact
Any questions? Get in touch!
Monday, Tuesday, Friday 9:00 - 19:00
Monday, Tuesday, Friday
9:00 - 19:00
Wednesday, Thursday 9:00 - 17:00
Wednesday, Thursday
9:00 - 17:00
My Clinic Riga – infertility, obstetrics and gynaecology clinic
Tērbatas iela 30
Rīga, LV-1011 (ieeja no Lāčplēša ielas)
Account number
SIA "MCRA" Tērbatas iela 30, Rīga, LV-1011 Reģistrācijas nr.: 40203039070 Ārstniecības iestādes Reģ. Nr.: 0100-01694 Account nr.: LV87HABA0551042908923 AS Swedbank SWIFT: HABALV22
My Clinic Riga – infertility, obstetrics and gynaecology clinic
My Clinic Riga is a renowned infertility treatment centre in Latvia. The Clinic specialises in treating conditions leading to infertility in women and men and performing in vitro fertilisation therapy. The Clinic offers a full scope of reproductive health services, starting from consultations through diagnostics to surgical procedures. My Clinic Riga staff is a professional and experienced team of doctors and embryologists. Our patients are sure to receive full diagnostics, access to top-quality equipment, comfortable consulting and treatment rooms, as well as comprehensive medical care from the hands of our highly qualified personnel.
Our infertility Clinic in Riga offers:
complete infertility diagnostics for women and men,
in vitro fertilisation (IVF)
intrauterine insemination (IUI),
gynaecological laparoscopy,
hysteroscopy,
ultrasounds – gynaecological, prenatal, breast,
PGD and PGS tests
antenatal care,
gynaecological exams and surgeries.
My Clinic Riga

belongs to the renowned Polish Klinika Bocian Group with 15 years of experience in helping couples struggling with infertility. Our clinics in Poland and Latvia work closely together, ensuring first-class medical assistance by an international team of doctors.
My Clinic Riga – how to find us
My Clinic Riga is located in the Latvian capital centre, right beside the scenic old town. Access is easy by car but also by public transport. The main train station is located 1,3 km from the Clinic, and the Riga Airport is 10 km away.
From Railway Station and Central Bus Station:
By tram Tram route number 3, 1 the way to Jugla takes you to clinic in approximately 10 minutes. Tram stop- Ģetrūdes street. Clinic is located 5 min away from stop.
By foot The clinic is just 1,3km away from the Central Railway Station and Central Bus Station. Head northwest on Raiņa bulvāris toward Krišjāņa Barona iela 88 m, Turn right onto Krišjāņa Barona iela 750 m, Turn left onto Lāčplēša iela, Destination will be on the left
By taxi A taxi ride to the clinic takes about 10 minutes (approximate charge of 5 EUR.)
By car share company In Latvia works Fiqsy e-car sharing company and yo. It is simple- take it, leave it, paid it, and repeat.
By car
Use on "waze" or google map key word "MY CLINIC RIGA", follow the app information. Parking- on the street, paid parking. Costs: 1st h- € 2.50, each next h- € 3.00
Show on Google Maps
By public transport from Riga-Airport:
By bus from airport Bus route number 22 takes you to Riga Central station in approximately 30 minutes, and the clinic is located 1,3 km away. The bus stop is located opposite the 2nd level of the airport terminal entrance, behind the car park.
By taxi from airport A taxi ride to the clinic takes approximately 20 minutes, Taxi services available from the airport are services by Baltic Taxi and Red Cab. Taxi tariffs are posted on the passenger side door of each taxicab.
My Clinic Riga - medical staff
Our doctors are fully committed to our patients with their expertise, time and attention. They are world-class specialists, never shying away from difficult cases. They dig deep to find the root of the infertility problem, discuss possible treatment plans, and adjust them adequately to each individual's health and needs. Our doctors support our patients on every stage of their fertility journey.
GALLERY
GALLERY
See My Clinic Riga consulting rooms, lab facilities and how we work.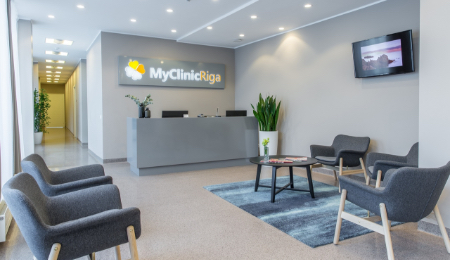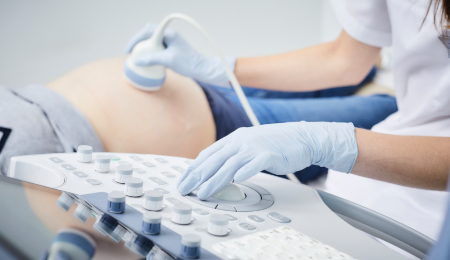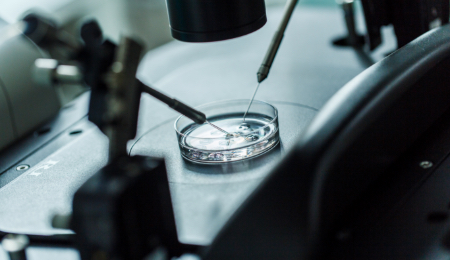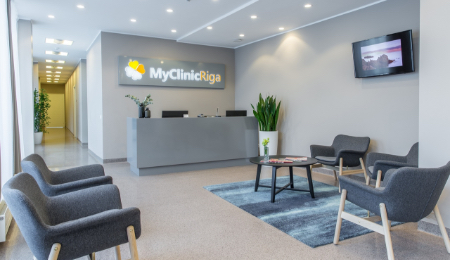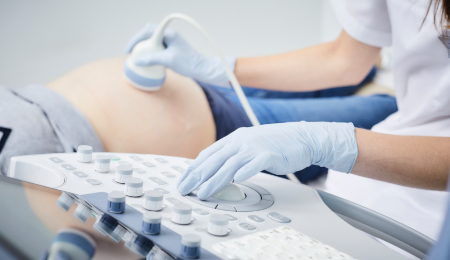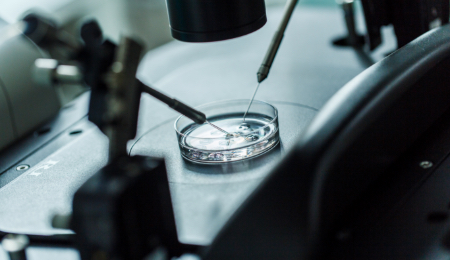 Infertility Treatment Riga – prices
We get to know our patients and their medical needs very well. Understanding their health needs in detail helps us provide diagnostics and treatments tailored to their individual needs. We invite you to look through the price list of our services – from the first consultation, through tests to the surgical procedures provided by My Clinic Riga.
Check prices